When talking about how much your car is worth, there are actually few different values to keep in mind. There is the trade-in value of your car, there is the retail value of your car, and there is the charitable value of your car. So what's the difference between these numbers, and what options do you have when you choose to get rid of your car?
Here's the difference between trade-in value, retail value, and charitable value.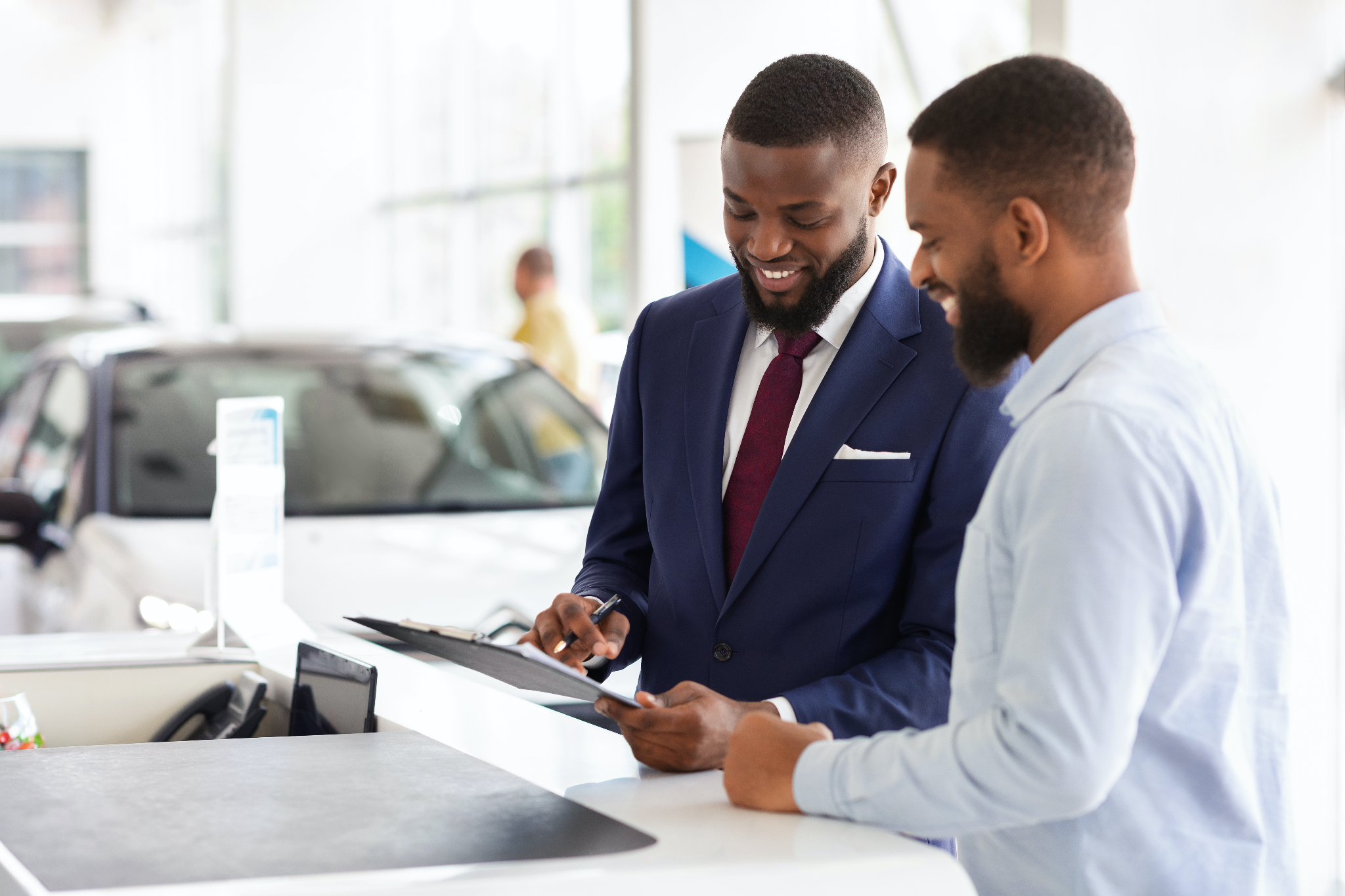 How is trade-in value determined?
Your trade-in value is determined for the most part by the condition and desirability of your car. The following factors will drive the value of your car either higher or lower.
The age of your car
The mileage of your car
The maintenance history of your car
The current market demand, both for used cars and your particular make and model
The overall condition of your car
The biggest factor overall will be the market demand for your car. After all, supply and demand is the most important thing in sales. The more in demand your car is, the higher the trade-in value will be. When you shop for a new car you should always consider the average resale value of the car make and model you are considering.
The trade-in value of your car will always be lower than the retail value of your car. This is because the car dealership ultimately is the middleman in this sale. You want to get rid of your car with minimum hassle, and the dealer wants to make money by doing the extra legwork of selling it. It is a win-win situation that means you do not have to advertise and find a person who wants to buy your car. But the flip side of that is simple: you will not get as much money for your car.
Another reason for this difference in value is the conditioning that goes into selling a car. A dealership will never sell a used car as-is to a customer. They will wash, vacuum, detail, and make any repairs necessary to get the highest price for your car. In other words they are making an investment to increase the sale price of your car. They make up for this cost by offering you less money.
Trading in your car is a great option if you are buying a car from a dealership and want to knock a significant amount off of your financing amount. You do not need to deal with the headache of selling your car privately and the dealer can handle all of the paperwork at the same time.

How is retail value determined?
Retail value is determined by many of the same factors as the trade-in value: age, mileage, maintenance, market demand, and overall condition. But retail value will depend on how you choose to sell your car.
The classic way to sell your car is by privately selling it to another individual. There are a number of ways you can go about this, from advertising online to simply putting your car on your lawn with a for sale sign. But private sales will garner a higher value than a trade-in value because you are not paying for a middle man to make the sale.
But there is now a new way to sell your car: the instant cash offer. There are many sites online that will offer you an instant cash offer for your used car. You simply fill out your car's information and they will make you a fixed offer on your car. There is no room to negotiate or haggle, it's merely a straightforward way to get your used car off of your hands. If you accept the instant cash offer you will drop your car off at a participating dealership and receive your payment.
There are a number of companies that now offer instant cash offers. These companies include:
Kelley Blue Book
Edmunds
CarMax
TrueCar
CarMax
And many more
Instant cash offers are becoming more and more popular and many people feel that they are very worthwhile. The amount of money they will give you vs. how quick it is seems to be a great trade off for many. But it is still important to note that you can make more money by selling your car privately. When you sell privately you are able to negotiate, hold out, and angle your advertising appropriately. The power is yours, but so is the headache and time commitment.
Ultimately retail value is determined by your car's condition, the market demand, and your savviness for sales.

How is the charitable value of a car determined?
When you want to get rid of your car you can trade it in or you can sell it privately as we discussed. But there is also a third option–donating it to charity.
Donating your car to charity can be beneficial for both you and the charity. Typically a charity will either give or sell the car to someone in need or they will use it for their own purposes.
Determine which organization you should contact.
The most important step is finding a charity that is able to accept a car as a donation. The organization must be IRS tax-exempt. It may be a religious organization, charity, or other organization that promotes literacy, education, or humanitarianism.
Determine your car's fair value.
The fair market value of your car is a major consideration of the charitable value. A Kelley Blue Book search can give you a good idea of how much your car is worth for its mileage and current condition. You need to be honest about the condition of your car to avoid any issue with your deduction. In other words, if your car has visible damage be sure to not mark it as being in "excellent condition".
Determine the organization's plan of usage.
You can deduct a different amount from your taxes based on what the organization plans to do with your car.
If they sell your car: The IRS limits your deduction amount to the sale price of your car even if that number is below the market value. If your car is sold for less than $500 you can deduct either $500 or its fair market value, whichever is less. If they sell your car you must complete Form 1098-C within 30 days of the sale to make the deduction eligible.
If they keep your car for their own use: You can deduct the determined fair value of your car. If this value is over $5,000 you will need to have your car appraised in order to claim the deduction.
Complete the paperwork.
Whatever the deduction value ends up being, be sure to get an official document from the organization stating that you donated your vehicle. This document should include your name, social security number, the VIN, and the date of donation. If you received anything as compensation, even if it is something small, it must be noted on this document and the value of that must be subtracted from the amount you want to deduct.
The donation is not complete until the title is transferred out of your name, so be sure to follow through until all paperwork is complete.

What should I do when I want to get rid of my car?
If you are trying to decide the best way to get rid of your car, here's how you can quickly decide the best option for you.
Trade it in. Trade your car in if you are planning on getting a new car from a dealership and do not want to deal with the hassle of a private sale.
Sell it privately. Selling privately is the best option if you have the time to prepare your car and advertise the sale. If you are in a rush to get cash you can try an instant cash offer from one of the many companies that offer this service.
Donate it. Donating your car is a great thing to do if you care about an organization and want to do something meaningful to help. It is not a good idea if you are strapped for cash, as the deduction will pale in comparison to the benefit of a cash sale. But the satisfaction of donating a car to a worthy cause is hard to beat.
Weighing all of your options is important when making a financial decision such as this. Ultimately the choice will depend on your financial situation, the condition of your car, and how much time you want to spend getting rid of your car.
That's the difference between trade-in value, retail value, and charitable value.
While these values differ slightly, they are all based on what the market dictates. If a car is desirable, it will have a higher value across the board.
If you're not ready to say goodbye to your car yet but are ready to say goodbye to your car loan, Auto Approve can help! Contact us today to find out how much money you can save by refinancing your car loan.