We could all use extra money, right? But when you are in college it can feel especially hard to find the time to make money. Between sporadic class schedules, late night study sessions, and a busy social life, squeezing in work can be challenging. But there are ways that you can make extra money that work around your hectic schedule and can fit easily into your college lifestyle.
Here are 12 ways you can make some extra money in college.
Find an on campus job.
Many jobs are unable to accommodate the shifting schedules of a college student. But on campus jobs are especially used to this and create schedules accordingly. There are tons of on campus jobs that can suit your personality, skill set, and interests. In addition to having flexible hours, on campus jobs can help you to meet more peers, see friends regularly, and are in close proximity to your classes. On campus jobs typically don't require a large time commitment either. Here are just a few of the opportunities that you can find on most campuses.
Library Assistant
Barista
Bookstore Associate
IT Assistant
Dining Hall Worker
Lifeguard
Mail Room Assistant
Campus Tour Guide
Fitness Center Attendant
Tutor
Research Assistant
Become an Online Tutor
Online tutoring is an easy way to make money from the comfort of your own dorm room. There are a lot of websites that will hire you as an online tutor, usually paying around $20 an hour. Some sites require you to have completed certain classes, while others do not have such restrictions. From SAT prep to geometry to teaching students in other countries how to speak English, there are a lot of tutoring possibilities available.
Become a Resident Adviser
Becoming a resident adviser is a great way to make extra money during the semester. Being a resident adviser is more than merely a part time job though, it's a bit of a lifestyle change. You will not be able to have a roommate or live off campus. You will also have to act as a therapist and crisis manager at times. But there are a lot of benefits to becoming a resident adviser. Most colleges will fully cover the cost of room and board and will give you a single occupancy room. You may also get dining hall perks, a laundry stipend, and an hourly wage. Being an RA is a wonderful way to help younger students while also helping your wallet.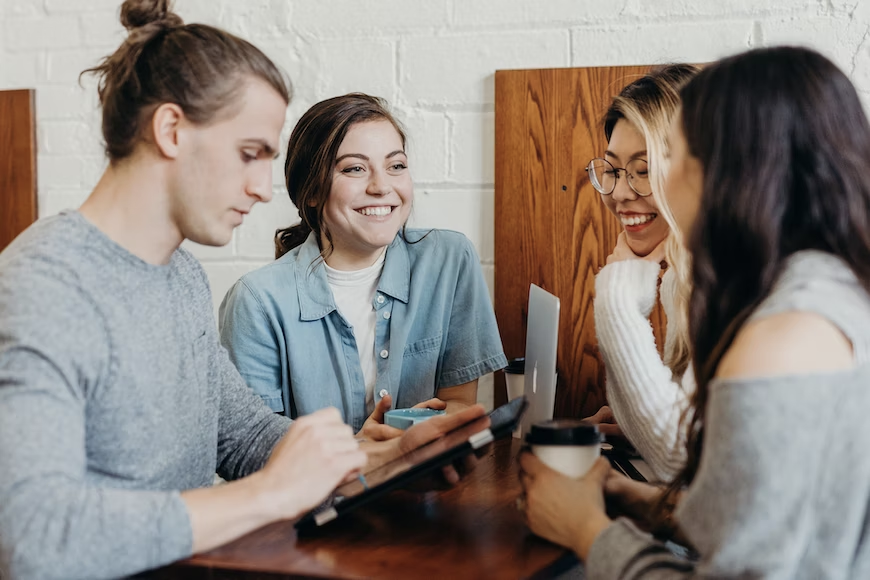 Babysit (or Dogsit)
Babysitting is a great and easy option for college students. There are millions of parents out there that would love a night out, and college students can use the time after the kids are asleep to study and work on assignments. There are many sites out there that can help connect students with parents. You can also check with your college to see if they have any programs set up.
If you aren't really a kid person, dog sitting might be a better option for you. If pet owners are going away for the weekend and don't want to put their pets in a kennel, they may be willing to pay you handsomely for taking care of their furry friends. Typically this requires taking them out to the bathroom, taking them on walks, feeding them, and ensuring they are safe. This can allow you to still enjoy your weekends but make some extra money bonding with a new buddy.
Work for a Catering Service
Restaurant work will typically require a set schedule with times that may not work for you. But catering jobs are much more flexible. Caterers instead will send out lists of upcoming events, detailing the location, required times, and the pay. You can then decide which events work for your schedule and which do not. These gigs can pay pretty well and usually have a tip on top of an hourly wage. Look in neighboring towns and reach out to see if any local caterers need help. Chances are they could use another pair of helping hands, especially in the wedding season and around holidays.
Take Surveys and Quizzes Online
Your opinions matter, especially to marketers. They want to know what your demographic is interested in on a whole range of topics and they will pay to get some honest feedback. Sites such as PrizeRebel simply ask you to sign up and take quizzes at your leisure. You can redeem your earned points for PayPal cash or for hundreds of different gift cards. It couldn't be easier to make money from the comfort of your bed.
Become a Transcriber
Many people will pay for you to transcribe their audio. Businesses will pay to have meetings transcribed, professors will pay to have lectures transcribed, podcasters will pay to have episodes transcribed–the opportunities are endless. While AI is getting better and better, human transcription is still far superior and many people will pay for quality work. If you are a good listener and a fast typer, this is a great option for some extra money. Transcribers can make $5-$20 per audio hour depending on their skill level.
Become a Translator
If you are fluent in another language, becoming a translator is a great side gig. Many businesses and organizations will pay to have their content translated and edited for clarity. Your college's foreign language department may have relationships that can help make this connection for you. If not, there are plenty of websites that can assist you.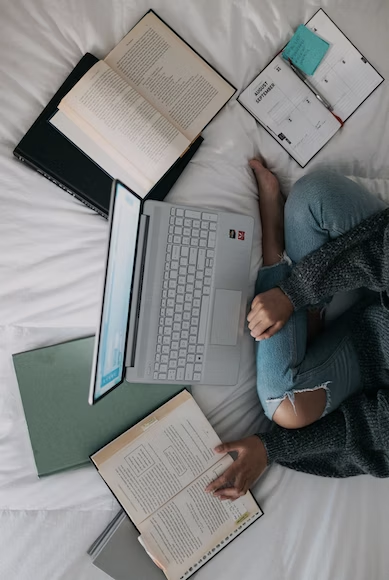 Work for a Delivery Service
If you have a car on campus and like driving, consider working for a delivery service. This could mean many different things. You may be interested in delivering food for a local restaurant, or signing up for a service like UberEats. But it doesn't have to be just takeout. You can also deliver groceries, sign up to deliver with Amazon, or deliver for a local florist. Using your car for Uber or Lyft is another option if you have a dependable car. They often have car requirements, so be sure that your car fits the bill. If you have a leased car there may be a provision in your lease that forbids rideshare programs.
Sell Your Old Stuff.
As the saying goes; out with the old, in with the new. But when you are in college you may need to get rid of the old before you can buy the new. Look through your things to see what you no longer need. Are there clothes that you no longer wear that could find a good home somewhere else? Are there electronics that are still working perfectly well that are just a bit outdated? Chances are you can sell all of these things to get a little extra cash for yourself. You can try selling your things online at thrift stores, list your things on Marketplace or Ebay, or just have an old fashioned garage sale. Get your friends to join in with you to make your sale even bigger and better. Plus it will make the day a whole lot more fun.
Sell Your Old Textbooks.
Textbooks are an expensive part of college. And even in today's age of technology they can be hard to avoid. But used textbooks are worth a good deal of money, so it's worth reselling them when you can. The easiest way to do this is to find someone who will be taking the same class next semester who has the same textbook requirement. Selling it at a discount will make it a win-win situation. If that's not an option, there are a ton of places online that will sell your books for you, including Amazon. Be sure to shop around so that you can get the best price for your used books. You won't be able to recoup the total cost of your books, but it will be enough to make it worth the added effort.
Keep Looking for Scholarships.
Once you get to college, it might be easy to forget about the scholarship application process that ruled your high school life. But there are loads of college scholarships that are designed for people already in college. Devote an hour or two a week to research and applications–you may be surprised at what you may find and how much you can make. You can also try writing to the dean of your college and seeing if the school can give you a merit based scholarship. If you have been getting good grades and can articulate your need for extra money, the school may be able to award you additional money.

Those are 12 ways you can make some extra cash while you are in college.
College is more expensive now than ever before, and college students could definitely use some more breathing room in their budgets. Try one (or several!) of these and see how much money you can put back in your wallet.
If you are making car payments every month, that can very quickly put a wrench in your financial plans. But refinancing your car loan with Auto Approve can help! Contact us today to see how much money you could be saving!